New Hampshire GM Injury Lawsuits for Ignition Recall Claims - Attorneys Handling GM Injury Lawsuits Provide Free, No-Obligation General Motors Injury Claim Review for Residents of New Hampshire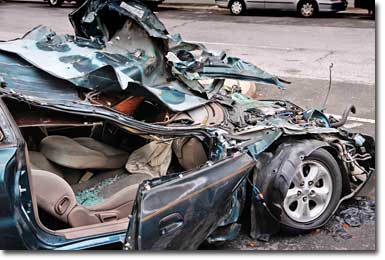 Approximately 6 million vehicles have been recalled as a part of the GM ignition recall, due to a dangerous driving condition that results from a design defect in the ignition switch and key. Through no fault of their own, New Hampshire drivers using these vehicles can be severely injured or killed if the key or steering column is touched or jostled. Due to the ignition defect, the key can switch from the "run" position to the "off" position while the vehicle is in motion, causing a loss of power to the brakes, steering, and air bags. Without brakes and steering, the vehicle is difficult to maneuver; furthermore, passengers in the vehicle will take the brunt of any collision that occurs due to airbag failure. The General Motors ignition recall applies to vehicles in the Chevrolet, Pontiac, and Saturn lines, including some models years ranging from 2005 – 2010.
An early GM ignition injury lawsuit brought forth evidence that General Motors has known about the ignition switch defect since as early as 2001. Prior to the release of the 2005 Chevy Cobalt, the company was aware that pre-market test drivers have encountered the ignition problem. GM investigated the problem, weighed various fixes and the associated costs of an ignition switch recall, and chose to take no action. Ten years later, the GM ignition recall was finally issued – but not until unnecessary deaths and debilitating injuries had occurred. The company has been the subject of federal government criminal and civil investigations, an internal probe, a $35 million fine, and congressional hearings to find out why the recall was delayed for so long.
If you or a loved one in New Hampshire has been harmed in a Chevrolet, Pontiac or Saturn that has since been subject to the ignition recall, you may have legal grounds to file a New Hampshire GM injury lawsuit. New Hampshire GM ignition injury lawsuits allow families to seek justice for the harm, loss, and suffering resulting from the GM ignition defect. As a result of GM's widespread ignition defect, and through no fault of their own, innocent drivers have been severely injured and have lost their lives. Unfortunately, the best way to motivate a large corporation to do the right thing is often the threat of litigation; filing a lawsuit against General Motors is the best recourse for consumers to demand the company be accountable for the safety of its vehicles. Lawyers representing clients in New Hampshire GM injury lawsuits provide a free, no-obligation case review for persons who believe they may have grounds to file a New Hampshire GM lawsuit.
---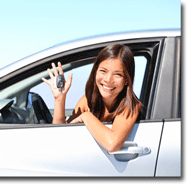 The GM ignition recalls, affecting 6 million vehicles including Chevrolets, Pontiacs and Saturns during 2014, have been issued as a result of a defect in the ignition switch and key that results in very dangerous driving conditions and potential injury to passengers. Due to low torque in the ignition key cylinder, the key can inadvertently move from the "run" position to the "accessory" or "off" position with the merest bump or touch. GM engineers were aware of this problem before vehicles using the part were put on the market in 2004, but the
GM ignition recall
was not issued until 2014. This section provides full GM ignition recall information, including a list of the vehicles subject to the recall and information about who can file a GM ignition recall lawsuit in New Hampshire.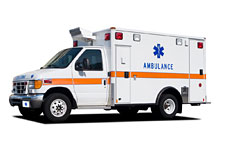 A safety defect in the ignition system of various General Motors vehicles sold between 2005 and 2010, including popular models in the Saturn, Pontiac and Chevrolet lines, has resulted in severe and permanent GM ignition injuries and deaths. Due to low torque in the ignition key cylinder, the affected vehicles can switch from "run" to "off" while in motion, causing a loss of power to the electrical system. Without power steering, brakes, or airbags, drivers and passengers are at risk of serious car accidents. A
GM ignition injury
may include paralysis, amputation, broken bones, internal bleeding, brain injuries, and death. This section provides an overview of GM ignition injuries as well as information on filing a New Hampshire GM ignition injury lawsuit.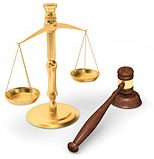 Persons and the family members of persons in New Hampshire who were harmed in a vehicle that has since been included in the ignition recall may have legal grounds to file a New Hampshire GM injury lawsuit for the suffering, harm, damages, and loss that have resulted. Despite having information about the safety risks posed by the defective ignition parts, General Motors did not issue a recall until ten years after the defective parts were first used in cars. Meanwhile, innocent New Hampshire drivers have been harmed and killed in GM vehicles including Chevrolet, Pontiac and Saturn models. This section provides information about New Hampshire GM injury lawsuits, including
New Hampshire GM injury lawsuit
time limits.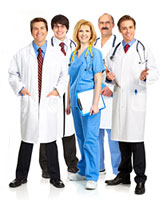 Read this section for answers to common questions asked of lawyers handling New Hampshire GM lawsuits related to the ignition recall. Explore this page to learn about who qualifies to file a GM lawsuit in New Hampshire, or what time limits may apply to your claim. Each New Hampshire General Motors lawsuit claim will be somewhat different; while the
New Hampshire GM Injury Lawsuit FAQ
page provides answers to frequently-asked questions, it is likely that you will also have individual questions. You may use the online contact form located at the right of your screen to receive a free New Hampshire GM lawsuit case review during which an experienced attorney will answer your questions as definitely as possible.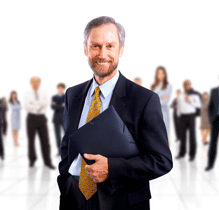 This page describes the legal services provided by our General Motors injury lawyers serving New Hampshire accepting claims for Pontiac, Chevrolet and Saturn vehicles. Our attorneys work on a contingency basis for New Hampshire GM injury lawsuits, meaning there will be no fees unless we collect for you. With extensive experience representing individuals against major corporations in recall lawsuits for dangerous products and drugs, our
New Hampshire GM injury lawyers
are motivated by a fierce commitment to justice. New Hampshire GM ignition injury lawyers are providing free case reviews for ignition recall lawsuits in New Hampshire.