GM Ignition Injuries
WARNING: BUICK, CADILLAC, OLDSMOBILE, PONTIAC, SATURN & CHEVY DRIVERS FACE IGNITION INJURY RISK
Persons and the family members of persons who suffered GM ignition injuries in a vehicle that was later subject to recall for an ignition system defect may have legal grounds to file a General Motors ignition injury lawsuit. This page provides comprehensive information about GM ignition injuries, including the types of GM ignition injuries that may qualify, a list of the recalled GM vehicles, and information about filing a GM ignition injury lawsuit. Filing a GM injury lawsuit is the most effective method individuals have to address the injustice done to persons who were harmed in a recalled GM vehicle due to ignition defects. Unfortunately, one of the only ways corporations take action to protect consumers is when they are threatened with litigation.
Attorneys handling GM ignition injury lawsuits believe persons and family members of persons who were injured as a result of the GM ignition defect may be eligible for significant compensation. This page provides a comprehensive look at General Motors ignition switch injuries and the vehicles that cause them.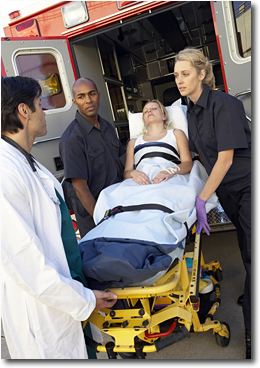 GM Ignition Injury Types
Innocent drivers and passengers, unaware of the defect in their vehicle's ignition system, have suffered serious injuries and been killed when their vehicle lost power and the airbags failed to deploy. General Motors was aware of the ignition system defect ten or more years prior to issuing a recall, meaning drivers and riders in 30 million vehicles worldwide were exposed to unnecessary risks for years on end. The company acknowledges 13 deaths that have resulted from GM ignition injuries; the Center for Auto Safety pins the number of GM ignition deaths over 300. No one knows exactly how many people have sustained GM ignition injuries or have been killed as a result of an accident from the ignition defect. The recall finally brought public awareness to the defect.
General Motors was aware of the ignition system defect ten or more years prior to issuing a recall, during which time drivers and passengers in 30 million vehicles were exposed to a risk for severe and life-threatening injuries.
The defect that causes GM ignition injuries is that of low torque in the ignition cylinder, meaning affected vehicles can accidentally switch from the "Run" position to the "Off" position while in motion on a roadway. A simple brush or touch of the steering column, the swinging of the key chain from the car's motion, or a bump in the road is enough to cause this problem. When a car loses power, the braking and steering systems are compromised, making a collision likely. If a collision does occur, the vehicle's airbags will not deploy due to the loss of power. Without airbags, GM ignition injuries can be severe and even deadly.
Whether a head-on, roll-over, or other type of collision, accidents stemming from the GM ignition defect can have very serious repercussions. Head and brain injuries, paralysis, organ damage and internal bleeding, and broken or crushed bones are all examples of GM ignition injuries. Lifelong disability, severe pain and suffering, and death are the long term impacts of these GM ignition injuries.
Who can file a GM Injury Lawsuit?
Persons and family members of persons who suffered a GM ignition injury may be eligible to file a claim against General Motors. Click here to learn more.
Innocent people have lost their lives or been severely injured as a result of GM's cover-up of the ignition defect for ten or more years, all to protect the profits of General Motors. An article in USA Today from March 12, 2014 noted that solutions for the ignition problem were considered in 2005 but never acted upon due to expense: "A tracking inquiry and solutions were considered, but the inquiry was closed, the company said, 'after consideration of the lead time required, cost and effectiveness of each of these solutions'." In the decade that followed, many people lost their lives or were harmed or disabled by preventable General Motors ignition injuries.
General Motors Vehicles Recalled for Ignition Problems
A wide range of vehicles designed, manufactured, and sold by General Motors are included in the recall and have caused serious GM ignition injuries. Popular Buick, Cadillac, Chevrolet, Oldsmobile, Pontiac, and Saturn models have all been recalled, ranging from the 1997 model year to the 2014 model year. Here is a complete list of vehicles that may cause GM ignition injuries due to the widespread defect:
2005 – 2009 Buick Lacrosse
2006 – 2011 Buick Lucerne
2003 – 2011 Cadillac CTS
2000 – 2005 Cadillac Deville
2006 – 2011 Cadillac DTS
2004 – 2006 Cadillac SRX
2010 – 2014 Chevrolet Camaro
2005 – 2010 Chevrolet Cobalt
2006 – 2011 Chevrolet HHR
2000 – 2014 Chevrolet Impala
1997 – 2003 Chevrolet Malibu
2004 – 2005 Chevrolet Malibu Classic
2000 – 2007 Chevrolet Monte Carlo
1999 – 2004 Oldsmobile Alero
1998 – 2002 Oldsmobile Intrigue
2007 – 2010 Pontiac G5
1999 – 2005 Pontiac Grand AM
2004 – 2008 Pontiac Grand Prix
2005 – 2010 Pontiac Solstice
2003 – 2007 Saturn Ion
2007 – 2010 Saturn Sky
Let Our GM Ignition Injury Lawyers Help You
Our attorneys specialize in holding large corporations accountable when they've placed profits ahead of safety. Through settlements and winning verdicts, our attorneys have obtained millions for our clients. Let us help you today.
GM Ignition Injury Lawsuits
Filing a lawsuit will allow you to hold the manufacturer accountable for damage it has caused you or a loved one, while also providing real compensation for your medical expenses, suffering and loss. Contact us today for a free consultation.